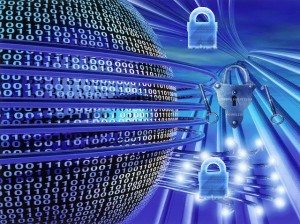 Security is centered on people, but it is much more than just passwords and firewalls. This 2-day course will explain the function of security operations and how to prevent incidents and respond effectively, if an incident occurs.
Appropriate for non-security people, this course explains the elements of Information Security in a practical, understandable, and enjoyable manner, and is specifically designed to help you to incorporate good security practices into your daily operations—this course is both educational and practical.
You will leave this course with a greater appreciation for the alignment of security with your business objectives and will see how to mesh reliable and cost-effective security with business operations.
You will learn the language of security and the significance of terms, tools, and controls that are commonly and typically used.
Module One: Introduction to Information and Information Security
What is Information?
The relationship between Information and Business
Understanding security within different business missions
Government
Commercial
Not for Profit
Military
What is the role of information in today's economy?
Knowledge
Intellectual Property
Customer Service
Future Trends
What is Information Security?
What are transactions?
What is the difference between Systems Protection and Information Security?
How to describe security (case study/discussion)
Security metrics (measuring success and security planning)
Making security simple
What is Risk and how does it relate to Information Security?
How to measure risk
What are controls? (Management/Technical/Physical)
Module Two: The Core Fundamentals of Information Security
Key Security Principles
Need to know
Least privilege
Separation of Duties
Layered Defence (defence in depth)
Eleven Major Security Areas of ISO 27002 (introduction only)
Security Policy
Organizing Information Security
Asset Management
Human Resources Security
Physical and Environmental Security
Communications and Operations Management
Access Control
Information Systems Acquisition, Development, and Maintenance
Information Security Incident Management
Business Continuity Management
Compliance
Module Three: Designing and Implementing Security
Defining Security Requirements
Systems and Data Ownership
Information Classification (case study/discussion)
Critical versus Sensitive Systems/Information
Policy and Oversight
Accountability
Building Security in to Systems and Business Processes
Security versus Productivity
Access Controls
Business Continuity and Resilience
Training and Educating the Security Advocate
Detecting and Preventing Social Engineering
Intimidation/Name-Dropping/Appealing for assistance/Technical
Module Four: Assurance and Compliance
Monitoring, Logs, and Audit trails
Incident Management
Preventing Incidents
Feedback and Improvement
Reporting to Management
Technical Countermeasures
Effective use of Tools (firewall, IDS, etc.)
Scans and Penetration Tests
Stopping the Hacker (case study/examples)
Understanding why Breaches Happen (risky behavior/shortcuts and curious)
Simple Security Solutions
Portable Media
Destruction of old Media
Secure Passwords
Asset Management
This course provides a core foundation of IT security knowledge. It is suitable for any member of the business and IT community, from the newest member of the team to the most experienced professional.
Illustrating the core fundamentals of information security in an interesting and relevant manner, the course describes the close alignment of information security with ever-changing business requirements and enables you to effectively understand information security concepts and build them into business processes and design.
The course is presented as Instructor-led training, in an interactive lecture style, with presentation slides and notes, incorporating various learning exercises (case studies and review questions), with an examination at the end of the program.
This training can be delivered on-site in your company. The benefits are clear: together we will focus on your specific circumstances and questions. At the end of the training you will have written the basic outline for you company specific protocol! Please contact us, for more information about organising this training on-site!
This training is also offered at various locations around the world as an open enrolment training. To check if this training is organised near you anytime soon, please check our calendar!